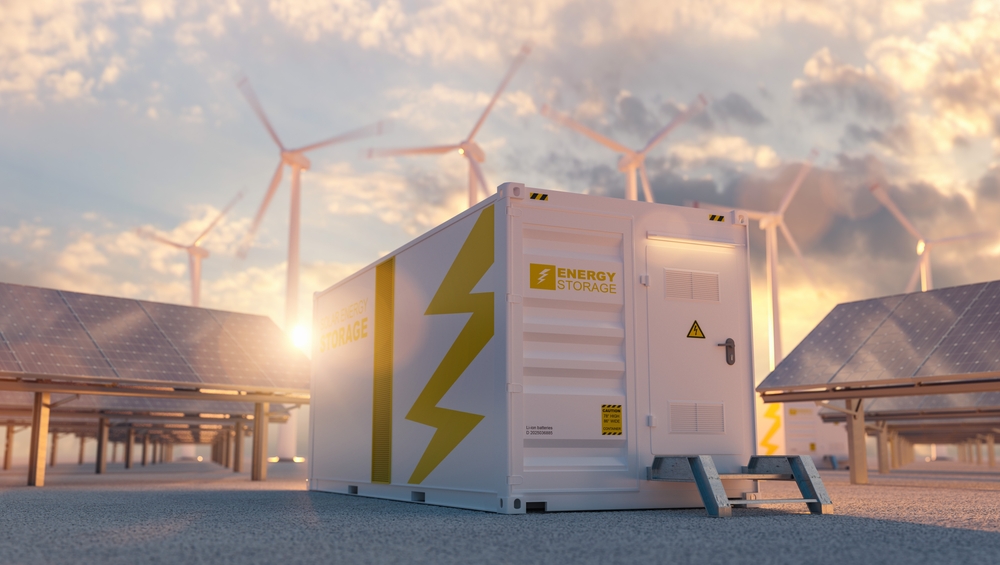 How 50,000 university students in Africa got a steadier power supply
Universities rely on constant power supplies to keep vital systems running as well as to provide the means to educate thousands of students. But in Africa, it can be hard to ensure stable energy supplies from the grid. Power outages are a common feature in countries such as Nigeria and South Africa, leading energy customers to seek alternative ways of guaranteeing electricity supplies.
For one African university, the answer was to take advantage of the region's abundant renewable energy supplies. With around 50,000 students, the university decided to create a microgrid that would allow it to continue operating in the event of a blackout. With a 3.5 MW solar plant, a 6 MWh battery energy storage system (BESS), and 2.5 MW of diesel generation, the university had plenty of assets to hand for continuous power production. The issue was how to coordinate all these assets effectively.
The Solution
Inaccess provided a complete supervisory control and data acquisition (SCADA) system, including a plant network for the microgrid and a Hybrid Power Plant Controller (H-PPC). The Inaccess control system integrates battery storage, PV production, and diesel generators, offering advanced control and monitoring capabilities for the microgrid and intelligent energy management to ensure a safe, reliable, and economical supply of electricity.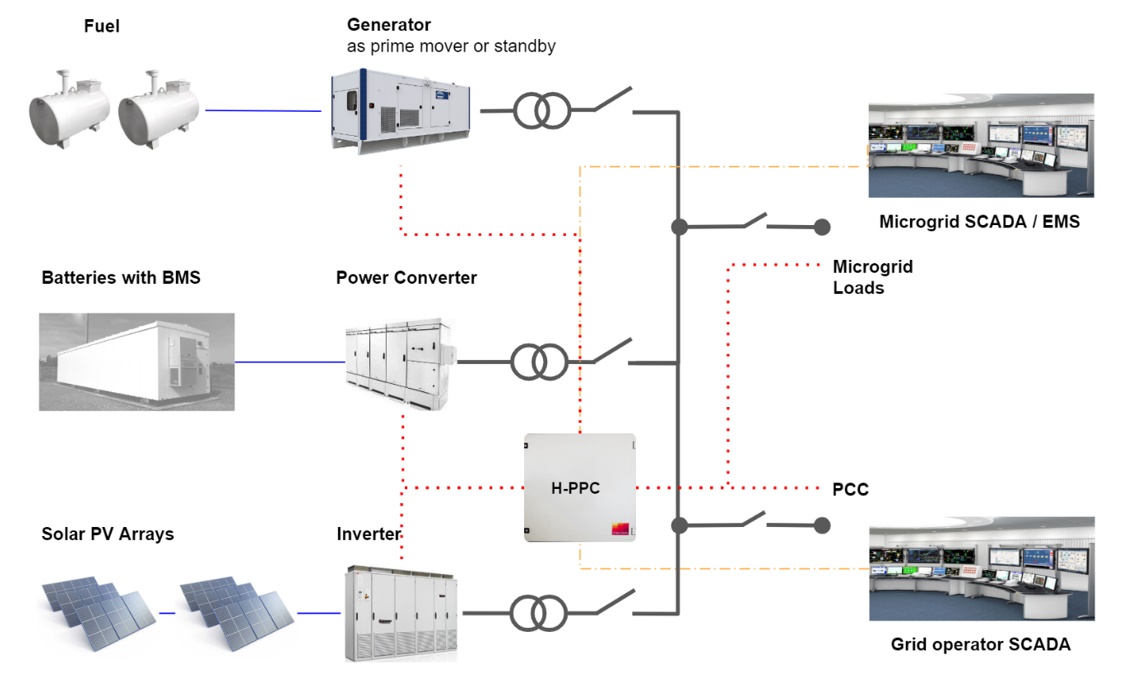 The Inaccess control system for a university's microgrid in Africa.

The functionality provided by the Inaccess control system includes:
Black start operation

PV production control

BESS control including:

State-of-charge management

Voltage-source grid forming and current-source grid following

Battery operational limits
Diesel engine control including:

Load-following mode

Grid-following mode

Balancing hours

Manual operation
The hybrid microgrid system can operate in various modes, including standalone solar-BESS and parallel power source operation mode, either manually or automatically, all under software control. In parallel mode, the H-PPC connects the external genset units seamlessly when the available solar-BESS availability is not enough to supply the university's typical load of 500kW to 2MW.
At this point, the H-PPC can optimize the operation of the genset units by enabling or disabling their operation according to demand. The microgrid's system capacity is extended through power sourcing during periods of peak demand. The BESS system mainly supports short-duration high peak or low night loads, while the genset maintains the baseload during low solar production. With low genset loading, the system changes to charge mode, optimized for output power versus fuel efficiency.
The H-PPC uses all available renewable energy by either feeding AC loads or converting it to DC and storing it temporarily within the battery groups. During the day, when PV generation exceeds the load, excess power is stored to cover night loads.
Benefits
The microgrid allows the university to overcome the problem of an unreliable grid connection with minimum reliance on costly and polluting diesel generation. The H-PPC ensures that most of the energy for the university's operations comes from PV, which is clean and cheap. PV energy that the university does not immediately consume is stored in batteries for use later.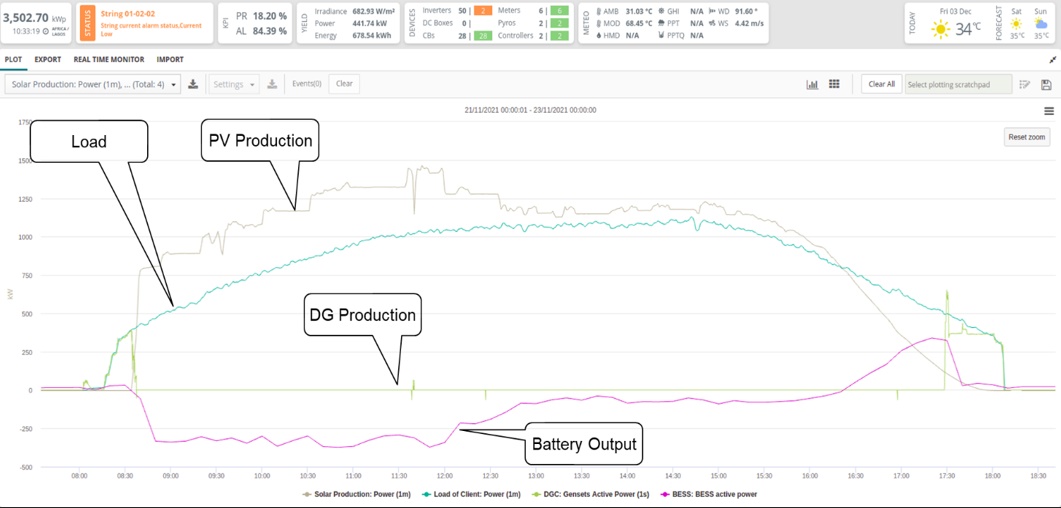 When diesel generators are needed, for example, to cover periods of high demand or low solar resources, any excess generation is also stored in batteries to make sure there is minimal fossil fuel waste. As well as maximizing the stability of supply and consumption of clean, cheap solar energy, the H-PPC helps minimize battery degradation and diesel genset wear and tear. This helps reduce the need for maintenance and upgrades, further reducing the costs for the university.
The university microgrid is one of the largest of its kind in Africa, serving as a model for other higher learning institutions that wish to transition to lower-cost, less polluting, and more reliable energy supplies.


Learn how Inaccess can help you connect generation assets to the grid.